Bridges in Rome
Today there are more than thirty bridges that unite the two banks of the Tiber River. You can sail under many of them with a Rome River Cruise. However, some of the ancient Roman bridges no longer exist.
Many bridges were built in the papal and modern age (seven were built in the nineteenth century, and a dozen in the twentieth century and all together create a fascinating backdrop of archaeology and history. Real ancient monuments run along side by side with the river, giants which reflect themselves in the water. Ponte Sant'Angelo, Ponte Fabricio, Ponte Rotto, Ponte Garibaldi… the list continues.
Ponte Sant'Angelo is absolutely unique. In 1535 Pope Clement VII placed statues of Apostles St. Peter and St.Paul at its entrance, to which were added those of four Evangelists and Patriarchs. In 1669 Pope Clement IX made a new railing designed by Berniniwhereby ten statues of angels were placed.
With a Rome River Cruise, you can also sail near Marconi Bridge, which is 235 meters long and was built between 1937 and 1955.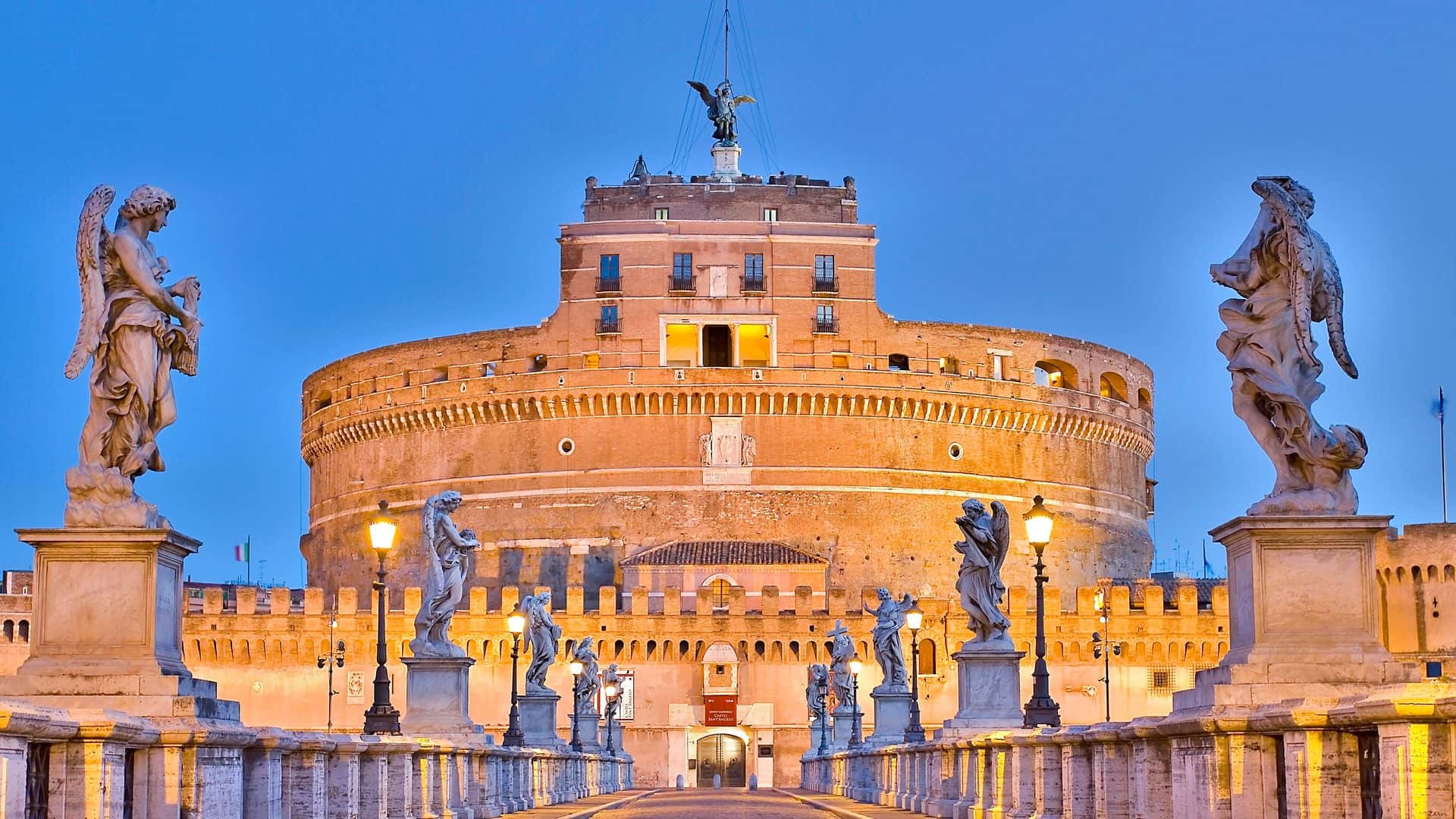 Delve into 18 centuries of history at Castel Sant'Angelo.