Relatively close to Florence is Pisa, also located in Toscana in the north of the country. Most known for its Leaning Tower, but it is much more than that, it is a picturesque composition in its whole and at the same time also a living city.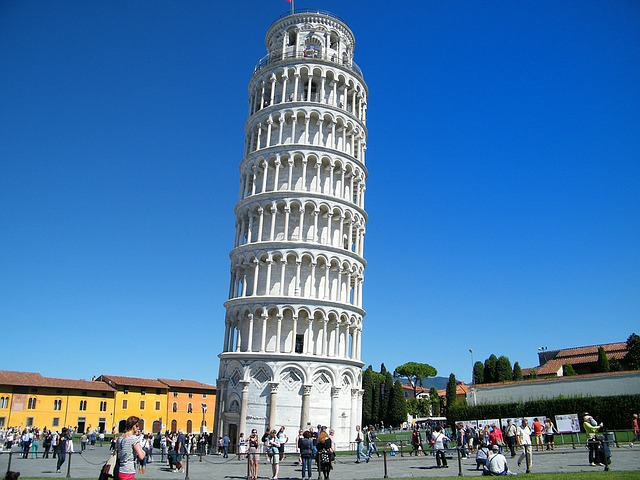 Of course you will want to see the Piazza dei Miracoli, where you can see the Duomo Santa Maria Assunta (which is a glorious, detached, brightly white Cathedral), the Camposanto which is the holy field that is on the piazza. Also on this Piazza is the magnificent architectural failure that is the Leaning Tower, which you can admire and even climb (if you dare). If you are not done after that, walk to the Piazza dei Cavalieri, the old political centre of Pisa, and see the statue of Cosimo I de Medici, who was the archduke of Tuscany. Another option is to go to the Museo dell'Opera del Duomo, where you can absorb the impressions of countless medieval sculptures and objects made by famous artists and goldsmiths, some of which with high religious value. When the night falls you can enjoy Pisa's lively, vibrant restaurants and bars.
Pisa is a 3 hour car ride away, but once again the train gets you there faster.